What is Zoho Marketing Automation?

An all-in-one marketing automation software that helps you successfully manage your marketing activities across multiple channels. 
Why we rate it Not Quite Yet
Other applications like SalesIQ and Campaigns do it better.
We are busy creating more content. Until we get specific content for this app, here our our articles.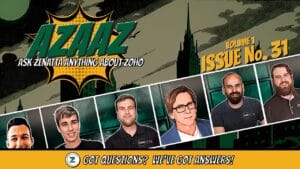 Questions Answered 💬 1. (2:13) Hello, first of all thanks. What I want to ask is, how can I submit and Track sources from Organic