Zoho Finance
Services
We offer a variety of professional back-office bookkeeping and accounting services catered to your individual business needs.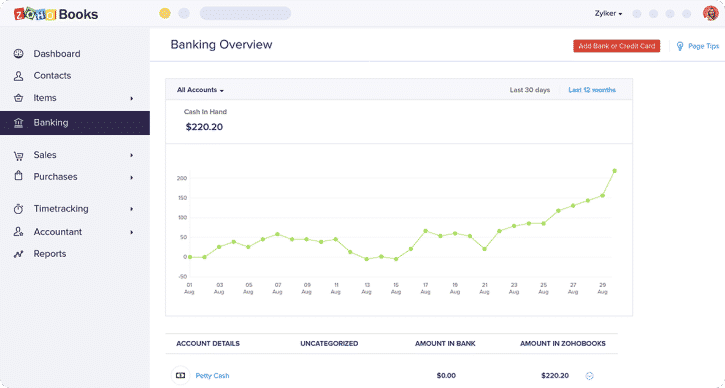 Looking to
migrate from
Quickbooks to
Zoho Books?


We can help.
Level 1 Migration
Pricing: $2.5k-$8k
The most efficient migration format for those who only need a snapshot of past data
Level 2 Migration
Pricing: $8k-$12k
A hybrid model that allows for more detailed reporting of select past financial data.
Level 3 Migration
Pricing: $12k-$15k+ *
A seamless transfer for those who require detailed reports of all past financial data.
* variable by the amount of data transferred
We know every business's needs are different, which is why we offer 3 migration levels to choose from.

What's included with each level of migration:
Pricing: Migrations range from $2.5k-$15k+ and vary depending on data file size & complexity.*
Bookkeeping
Pricing: $500-$2.5k /month
Every business is unique. We offer customized bookkeeping solutions to suit your individual needs.
Assist with the automating and optimizing of clients and invoices. Receiving, posting, and tracking receivables.
Assist with maintaining vendors. Receiving, posting, and tracking payables.
Recording bank, credit card & loan transactions and reconciliation of accounts.
Help to find a payroll solution that fits your needs. Record journal entries and reconcile accounts.
Assist in the preparation of financial reports on a monthly, quarterly and/or annual basis. Preparation and tracking of 1099's.
Will assist in training of staff and work closely with your accountant to provide clear work papers for tax returns and/or audits.
Don't know where to start?
Start with a financial review package.
If you hire us for Migration or Bookkeeping services, we'll credit you the initial $500 spent.
Financial Review Package
2-hr review of your books

Review of Best Practices, Setup, Layout, Workflows


Recommendations for Next Steps
We Are A Zoho Premium Finance Partner
A Top Tier Development Team
We Make Zoho Work For Your Business Needs
Zenatta Finance Consultation
Please fill out this simple form to let us know how we can help with your finance needs.
Finance Services only available in the USA and Canada.