With Zoho Data Prep, you can connect, explore, transform, and enrich data for analytics, machine learning, migration, and data warehousing.
Overall clean, efficient, AI-driven BI data cleansing tool that works extremely well.
We are busy creating more content. Until we get specific content for this app, here our our articles. Please, check back for content regarding this app.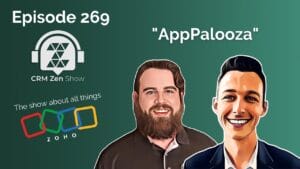 Zoho News Implementation of the Week Code Share of the Week This Week's Read New On Zenatta Tips and Tricks
FREE
$0 per Year


1 User
Import From Files, Feeds, & Cloud Storage
Manual Import & Exports
1 Month Audit Retention
STANDARD
$40 / Month Billed Annually


All in FREE +
3 Users
50+ Data Sources
30+ Data Destinations
AI-Based Data Enrichment
2 Month Audit Retention
And More!
ENTERPRISE
GET QUOTE
All in STANDARD +
Starts at 10 Users
Unlimited Scheduled Data Sources and Destinations
6 Month Audit Retention