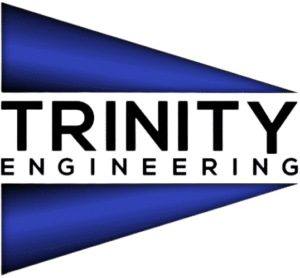 Executive Summary
Trinity Engineering is a third-party, non-biased engineering firm that specializes in inspections for major insurance carriers. They are a team of roughly 15 employees and operate in 15 states in the US.
The Challenge
We were previously using several different types of software for our company, which made it difficult for all employees. We would have to have multiple tabs for different websites every day. We wanted a seamless software that stored all company information. Another concern we faced previously was security. We used Google for a lot and with certain contracts in place with our clients, we wanted more security.

Catherine Shaffer – Director of Operations
Implementation
When Trinity brought us on, they had already had previous work done by other consultants. However, the systems put in place for them were not optimized for their workflow. Thus creating a few focus points for the various implementations – identifying their business needs, determining what existing work could be salvaged, and creating new solutions.
Here are some of the core breakdowns of implementations we did across the key Zoho applications they needed to succeed:

Zoho Creator
One of the very first things we did during this engagement was optimize their creator application which was used for managing inspection requests that came in from clients. The optimization of this creator app included the following:
Clean up of this application from previous developers that didn't properly optimize and set up the app to fit the client's needs.
Integration with Zoho Calendar for displaying a shared calendar that is shared with the field engineers on the field. This allowed the support staff in the office to manage the engineer's calendars.
Set up an automation with Zoho Books to automate the creation of an invoice based on a record inside the creator application. The record contained a subform of services performed and other items they charged their clients. When submitted, an invoice is generated in Zoho Books with the necessary line items and custom fields populated from this creator app.
A public form within the creator app was also created so website visitors can create an inspection request.
The next thing Trinity Engineering needed as another creator application for their engineers on the field. We created a Creator application called Inspection Photos. This custom application allowed engineers and roofers to take photos of the property in the field.
With fieldwork in mind, this application was optimized for them. The app was designed to be offline compatible and a simple UI allowing agents to take the photos they needed with a push of a button. Additionally, the engineers on the job can take as many photos as needed, and at the end of the process, the photos can be uploaded to the appropriate record within the creator app. Once the photos were submitted, a mail merge document in Writer was created with the inspection details and photos attached.
Zoho Desk
With Zoho Desk, we revamped their existing implementation to better support their clients. This was accomplished by making it easier for clients to submit support requests and for the corresponding support staff to manage tickets. We created multiple departments and trained the Trinity team on how to use Desk.
Once everything was dialed in, we integrated CRM with the various custom applications and Desk to be a central point of truth for the various data points.
Results
Zenatta built out an entire business platform using Creator, Mail, Calendar, CRM, Desk, Books, etc. They were great and tailored all of these applications to fit our company needs. They were willing to meet with us as many times as needed and truly took the time to understand how our company works.

Since then, we have been able to keep up with company analytics to a much higher extent due to our information being seamless through all of Zoho.

The employees have been nothing but great. Super helpful and efficient. They have been super fair about the amount of work they have put in and what is billed for. The amount that they can tailor applications to fit your company is amazing.

Catherine Shaffer – Director of Operations