Executive Summary

Outset Architecture is a full-service architecture firm providing design, permitting, and construction administration services, with a focus on residential, accessory dwelling units, and small commercial projects. They are a team of 2 full-time employees located in Santa Barbara, CA.
The Challenge
We started this company using Zoho One as it looked to be the best all-in-one solution on the market. The challenges were training and setting up the Zoho software suite to work together, Zenatta got the software to talk to each other and took the guesswork out of what are the best practices.
At previous firms, I managed a studio of architects BQE Core, Google Docs, Excel, and GanttPro. With that workflow, needless hours were wasted weekly inputting and exporting data from one system to another. I didn't want to repeat that and when looking into Zoho, Zenatta looked to be the go to knowledge source to help set everything up.

Additionally, Books wasn't talking to Projects, and was adding extra steps to track hours or import and export project data.

Adam Grosshans – CEO & Architect
Implementation
As mentioned above the main focus of the implementation was molding the various products within the Zoho suite to the desired flow Outset Architecture was after. This included some custom implementations within CRM, Analytics, Projects, and Books primarily that utilized other apps like Writer, Survey, Forms, and WorkDrive.
One of the implementations that was important to OA was consolidating the projects into a manageable dashboard. This was achieved by using Analytics to pull the data from various sources to consolidate all the project data into one dashboard. We then took that dashboard in analytics and created a custom module inside the CRM that reflected the dashboard created inside Zoho Analytics.
Another notable implementation was connecting Books, Projects, and the CRM. Since Books
Timesheets based on Projects within Zoho Books/Projects. Assigning a project to a customer within Books and an account within CRM. The issue was timesheets weren't linking to Books. And the data from the 3 different sources weren't communicating properly. With some custom workaround, we were able to ensure all the data needed from Projects, CRM, and Books were properly shared and communicated with one another.
Also, due to some limitations with retainers and other functions needed in Books we provided training around best practices. Often times these were workarounds that help accomplish the end goals.
Results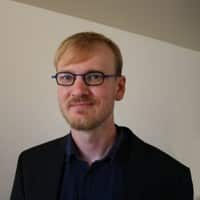 We have only been in business for 9 months, so we are still in the implantation phase and refining systems. Overall it was been great.

They got us using CRM as a hub to connect the data between the projects. Zenatta used CRM, Writer, Workdrive, and sign to automate our proposal process. I can now send out a proposal out in 20 minutes, it is amazing.

We had some issues with our bookkeeping and Zenatta helped give us training to correct how we were inputting data. It would have taken us a day or more to figure out what we were doing incorrectly and it was cleared up with an hour of our time. Tapping into Zenatta's team knowledge has been fantastic.

They went above and beyond by helping with our marketing material and setting up our website. There as been a few minor miscommunications on features and setup, but that was to be expected.

Adam Grosshans – CEO & Architect