If you watch the CRM Zen Show, you know that every week we pick out a new application, extension, or service for the show. Some of them pertain to Zoho while others make day-to-day routines easier, and some, well some are just sweet! Well, we went through all 52 episodes from last year and picked out our 15 favorite picks for 2021.
Over the summer, on Episode 153, we had discovered this extension by Cliq Geeks and absolutely love it! If you are like us and use Cliq heavily for internal communication, then you will also love this extension. By using the /poll command you can instantly create a poll directly in the chat window you want to send it to. Very easy to use and configure and worth the quick install.
If you follow us you have probably heard us mention this one at least a few times. It is a must for any business and even makes our "13 Must-Have Browser Extensions and Apps That Make Zoho Better". This email validation tool is truly best-in-class and extremely affordable. Whether you obtain your leads yourself or use bulk mailing lists, running them through a validation tool is extremely important. The last thing you want is a bulk list to be mostly bad or outdated leads, and get put on a list because of too many bounces.

At the beginning of 2021, our web team was tasked with improving our site's overall performance score on GT Metrix. After trying a bunch of various miscellaneous tweaks, they were able to get the score up a bit, but nothing like what WP Rocket was able to accomplish. This web performance plug-in for WordPress is one of our go-to extensions for any new installation now, boosting performance scores sometimes over 50%!
Our entire team switched to this chromium-based web browser in 2021. If you use Chrome, Brave is an AMAZING alternative. And the best part is everything from chrome transfers over in just a few clicks once installing it. Besides the integration, it claims to be faster, uses less memory, supports all chrome extensions, and has enhanced privacy, all of which we found to be true in our year of using it. It even has an amazing built-in pop-up/ad blocker!
And while we are on the subject of Chrome, this chrome extension allows you to open multiple profiles in different tabs. Say you have a couple of Facebook profiles you manage, well rather than having to sign in and out, SessionBox allows you to have them both up at the same time. Not to mention your data is protected with enterprise-grade security. Another application that our team all uses and we highly recommend if you find yourself needing this type of solution.
If you need a field management service, there isn't a better one out there than Zuper. And great news, the extension for Zoho CRM is Zuper Integration!
"With the Zoho CRM integration, you can now seamlessly sync your leads, deals, and contacts from Zoho CRM into Zuper and efficiently schedule, dispatch, and manage field service operations. Use Zuper to empower your field technicians and combine the power of smart scheduling & dispatching, Best-in-class work order management, smart inventory control, and real-time visibility of workforce utilization. Dispatch the right person to the right place with the right knowledge, right tools at the right time, every time."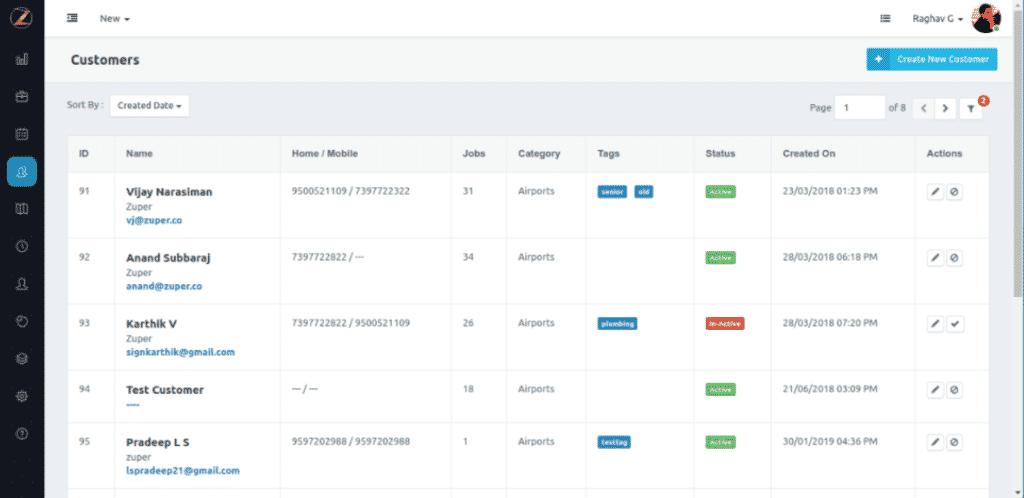 Previously known as Twilio SMS/MMS/Whatsapp Extension for Zoho CRM, the team that put together Deluge on a Luge, created this best-in-class SMS messenger. We can tell you if there is one thing we try all of them for Zoho CRM, it is telephony and SMS solutions. Since discovering this extension it is still our go-to recommendation for a Zoho CRM SMS solution. With continuous improvements and easy to use, this is our favorite pick for an SMS solution.
This is a telephony tool that plugs directly into Zoho CRM, which allows salespeople to fly through leads. As soon as you turn it on inside the CRM you can create a custom view of leads and assign that list directly to PhoneBurner. It will autodial each call, if they don't pick up it goes directly to the next lead, if they do pick up you can input notes directly into the CRM as you are talking to that lead. If you are doing a lot of outbound calls we haven't seen a similar tool like this for Zoho yet. This was one of the apps we got really excited to share on the CRM Zen Show and our clients that use it still love it!
Zoho Inventory is a solid tool in many ways, but there are a few key functionality features that are still lacking. Its ability to manage the shipping of packages isn't the best. Easyship, however, focuses on just this and does it extremely well. This pick we still use for many of our clients and has an excellent integration with Zoho Inventory.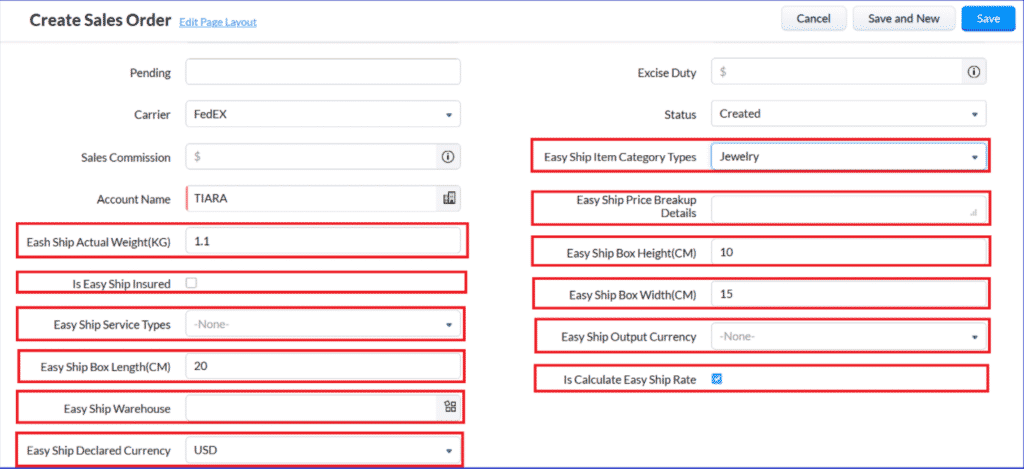 When it comes to SEO, quality content reigns supreme. Sure there are many factors that go into how your site ranks, but the content is a very important element. If you are reading this now, this article is in fact sharing our favorite picks of the year but it also provides SEO for our site. Creating that content though can be tricky. Not everyone has the time or a writer on staff to create content on a regular basis for their business. Luckily, there are services out there that can handle this for you. We stumbled across Textbroker last year and found it to be an excellent service for those needing content written for their site. They have great prices and a ton of freelance writers available to cover just about any topic out there.
Don't Miss Out On Other Great Extensions
Though we left out 42 applications from last year's picks, just because they didn't make this list doesn't mean they weren't all great! If you enjoyed this article and found any of these apps useful, be sure to subscribe to our Newsletter and tune in to the CRM Zen Show every week for new applications!