Executive Summary

CC3 Solutions is an IT & Telecom Solutions Provider headquartered in St. Louis, Mo. They help design, procure, implement, and support small to global-sized businesses with their technology needs. They currently have over 60 employees nationwide, with two offices in WI and MO. Additionally, they have an ISO-certified warehouse to support customers' needs, including staging, storing, shipping, and repair of equipment.
The Challenge
CC3 Solutions started with Zoho CRM 5 years ago as their tool for customer management, sales, and compensation. Besides the challenges within the CRM, they also had a handful of other industry challenges to overcome by switching everything over to the tools provided in Zoho One. Some of these included:
Pulling multiple vendors together through one solution for customers while properly managing any complexities in tracking multiple products, vendors, and implementations for one customer.
Challenges with finding the right partner for TV sales dashboards.

Prior to the implementation, they were using an internal system and Zoho Motivator, which was replaced with Analytics.

Replacing Zen Desk with Zoho Desk for customer-facing ticketing system ticket system via websites to handle large customer projects.
Project Management was being run through Excel, which needed to be implemented into Zoho Projects.
Implementation
Based on the challenges listed above, here is a breakdown of the core implementations for each Zoho Application.
Zoho CRM

Major clean-up and redesign of their leads module to better track data and reduce unneeded fields.
Created scheduled automation to re-distribute stale leads across their sales team so that everyone on the team has a relatively even lead stack and leads that aren't being worked get passed along so that they don't go to waste.
Built out an extended services module. This is essentially a module to track a completely different type of deal that needed to be separated from the Deals pipeline.

Also, we created a SQL table in Zoho Analytics to merge the Deal and Extended Service data into one reporting table. This was for ease of finance and deal reporting.

Zoho Analytics

Major Analytics dashboards were built out for reporting at all levels of their business.

In other words, dashboards broke their data down from a sales level, manager level, and corporate level. With this data, we put together some reporting that allows them to see a clear picture of which sales departments are on target each period by breaking down those sales by type/team member.

Created a space in Analytics for them to take two external data sets and compare them to their deals module to help reconcile commission-based billing. This helps increase the convenience of auditing their data vs. the third party's data to ensure they are getting paid all that is due and that the numbers match up.

Zoho Desk

Built out an internal support requests module. This module acts as a sort of "internal support desk," where the sales rep and their support reps can interact with other team members when an issue arises with a deal that needs to be addressed.

This module allows them to have a well-defined and standardized pipeline for these internal support items, as they can raise them right from the deal and put a stage in the pipeline with defined processes in place to ensure compliance with their intended workflow.

Additionally, we helped implement a Zoho Desk department for a larger customer that needed a support form that would go through a customer support ticketing system.
Results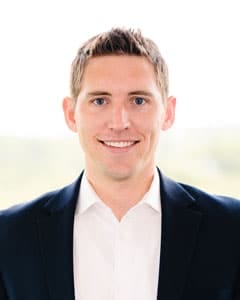 Because of the implementations done by Zenatta, the Zoho products are all simple to use, integrate, have better user interfaces than the leading companies in similar industries. However, they are a software company (Zoho) without dedicated account managers and ability to support customers from an understanding of business industries and application. Zenatta was the bridge between a great software and how to actually use the product to its full potential given your business needs. A simple analogy is – it's like being a race car driver with a Ferrari, but having to race with a bicycle because you don't know how to drive. Zenatta not only shows you how to drive, but they're your pit crew, and the reason you win the race.
In regards how Zenatta has impacted our business – you can't put a number on it. We've worked with other consultants and Zenatta's understanding of business industries, your vision, and how to implement is second to none. They're responsive, actually understand your company, bring ideas to the table, take your vision and enhance it with Zoho products.

Mike Mundy, President of Operations