Build websites the way you want. This visual website builder allows you to quickly snap together a website for your business.
Why we rate it Not Quite Yet
Zoho Sites might work for you, however, there are so many other cheap options that are better. If you want customization and third-party add-ons, then you may want to consider WordPress.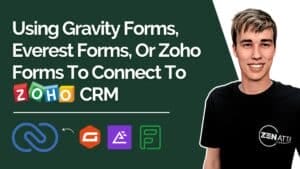 While some may assume that you need to switch to Zoho Forms in order to integrate forms with Zoho CRM, that is not the case.
Check back soon for more specific content regarding this app.