Imagine a world where your messages always arrive just at the right moment. The right moment a prospect is most receptive to your offer or a negotiator is willing to give you a deal. Typically, it's thanks to a confluence of events happening to go your way. But what if we could make that kind of magic happen more consistently? To borrow a phrase from programming, we might consider the concept of "just-in-time" (JIT) email marketing. In programming, just-in-time assets render only the moment before they're needed. This defers precious processing time until the last possible moment to help optimize resource utilization. In our case, we'll be using the idea JIT emails to send messages to prospects at just the right moment based on their activities.
Integrate Zoho CRM and Zoho Campaigns
First, we need to start by integrating our email list with our CRM. We'll use Zoho Campaigns to integrate with Zoho CRM. You'll need to connect Zoho CRM and Zoho Campaigns using Zoho's integration. It's a multi-step process, but the basic idea is to generate a ZSC key in Zoho CRM, set up a link between Zoho CRM and Zoho Campaigns, and configure the data sync in Zoho Campaigns. Navigate the whole connection process here.
Create a Mailing List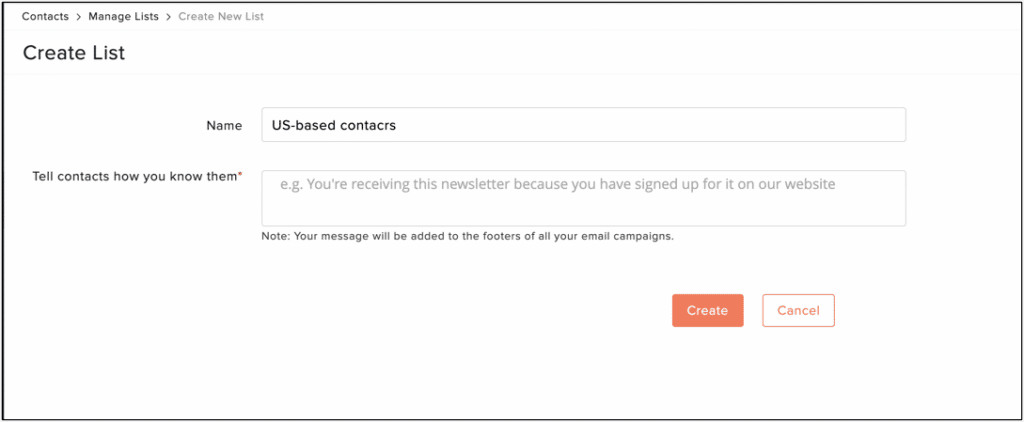 Once you've pulled your CRM contacts into Zoho Campaigns, you'll want to add the essential folks to the mailing list. You can set this up manually or through some automatic functionality, but the basic idea is to assemble a list of everyone you might want to hit with a just-in-time message. This will likely include everyone that's a live prospect, so the easiest way to grab those contacts is with that attribute. Learn everything there is to know about building a mailing list in Zoho Campaigns. Once created, apply it to the next step, marketing automation.

Set Up Workflow Triggers in Campaigns

The idea with a just-in-time email is that it arrives at your prospects at just the right moment for them to make a decision. What constitutes the "right moment" will depend on your market research, but the general goal is to get your message to the consumer while they're weighing options but haven't yet committed to a course of action. So, what kind of workflow triggers might help you get a message to them at precisely the right time? 
These actions are all usable as workflow triggers in Zoho Campaigns, meaning they can be used to launch an action like sending an email message. You can also use these actions to start a timed countdown toward sending a message. For example, if you suspect most companies decide on your services about one week after their first meeting with your sales staff, then you might automatically send an email about a week after the event occurs in your CRM.
Initial inquiry
Adding or removing items from a cart
Download a white paper
Opening an email
Calling your company
Once you've established that these events are meaningful waypoints for a customer decision, you can start to send messages that prove to be the most useful. Conditional workflows tend to be the most powerful, but you can also write custom functions if you're seeking more control. 
Either way, your message gets to the prospect just at the moment it's needed, helping drive decision-makers toward your services.