Executive Summary
Homebase is an all-in-one team management software for small businesses. They offer a suite of tools to make managing an hourly team stress-free, such as time tracking, scheduling, team communication, hiring & onboarding, and payroll. They have roughly 250 employees and are headquartered in San Francisco and Houston.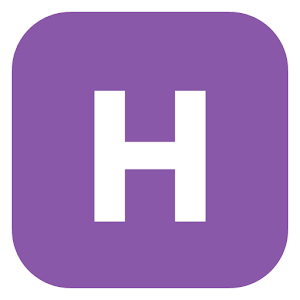 The Challenge
Before Zenatta, our Zoho landscape was the wild west. Automation was hastily put together, lacking long-term context and rarely being the most efficient option available. Most workflows would get scrapped or entirely reworked within a matter of months. In addition, our CRM was badly disjointed compared to what it is now. Information lived in disparate modules and we lacked the connection between our data that was so desperately needed to enable our sales teams to be more efficient.

David Jessey – Sales Operations Analyst
Implementation
Besides the usual CRM cleanup and basic workflows and deal automation, there were a set of custom functions that set this Homebase apart. The number of new leads and contacts Homebase was getting at any given time made it close to impossible for salespeople to separate good leads from bad leads. The solution to this was to create a set of criteria that would execute based on custom functions.
Every 2 hours leads and contacts data would be scrapped and if a set of certain criteria were met it would create an opportunity for the sales team. The opportunities would then be assigned via round-robin. This third-party integration allowed the various accounts data that was sent into the CRM to properly sort the incoming data and prevent duplicate data.
The second part of the implementation was a similar process for their Payroll clients. Like their main HR client process, a set of criteria was set, and when these criteria were met new pipeline stages would be created associated with the deal and accounts.

For example, let's say an account got a signal and that it is ready for payroll, but there are multiple signals that will trigger payroll. It will check to see if there is already one open or closed based on closed loss statuses. If none of these signals has been triggered and there isn't one open, then the account would be marked that it is ready for payroll and the salesperson associated with the account will be notified.
Results
Zenatta has helped turn our Zoho CRM into a much more sophisticated selling engine. I'd say the largest impact Zenatta has had on our development is in building processes that scale. Homebase has grown like a weed; when we started with Zenatta, we had ~100 employees, now we have well over 250.

The work that Zenatta has helped us with has scaled across those 150 incremental employees, and will continue to hold up as we grow more. For example, Zenatta built us our first automated opp-creation function to help us manage and gain visibility into opportunities that come through a web-based self-serve portal. This was a pretty large development with various specifications that the automation needed to adhere to. After a week of testing, we were up and running.

To this day, we continue to rely on these functions to help reduce response time and enable us to report and analyze this pipeline source. Moreover, we continue to add parameters to the foundation of the function to ensure it fits our evolving needs.

As far as concrete metrics, the first area that comes to mind is our payroll sales group – Zenatta has developed a number of solutions to make that team's processes more efficient. As a result, we have scaled total payroll customers 3x over the span of 3-4 months, and growth is accelerating.

I would absolutely recommend Zenatta to others. I have worked with multiple people from Zenatta and they all share the same elevated level of professionalism & commitment to their customers. Not only that, but we have thrown everything under the sun at them and have not once heard the word "no". There is always a solution to our problem that they are ready to implement at the drop of a hat.

David Jessey – Sales Operations Analyst