Executive Summary
Fidalgo Coffee Roasters is a 29-year-old coffee roaster located in the Pacific Northwest. They roast and distribute the best coffee to restaurants, espresso bars, and hotels. Recently, they have expanded to direct distribution to grocery stores and many online venues, including a build-a-box subscription program.
All of their coffee is fresh-roasted in Burlington, Washington. While this is their only location, many of their sales and admin staff work off-site part or full time, with a total employee count currently of 19.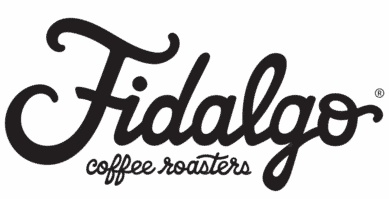 The Challenge
We implemented Zoho to replace Salesforce and Gmail a couple of years before connecting with Zenatta. While Zoho CRM is much easier for the layman to use, we still needed some help with automation and integration. We worked with another Zoho partner, but were not satisfied with their response times and final product.

The biggest problem we faced was the communication between our sales manager and the other Zoho partner. We weren't getting what we needed.

Recently on a specific project of finding software for our Direct Store Delivery (grocery), we researched many off the shelf solutions, but were not able to find a good fit at a reasonable price. So we looked at the bespoke/custom market at again, the cost was beyond our budget.

Integration between our MRP software (Fishbowl Inventory) and the DSD software was key.

David Evans – Owner/CFO
Implementation
The implementation included a series of automation and integrations with the CRM. The big one though to note that was unique for Fidalgo Coffee Roasters was a custom delivery application for the drivers.
Based on what they needed for their day-to-day and week-to-week operations the Zenatta Team built a custom Zoho Creator App for both desktop and mobile that integrated with the CRM. Whenever a sales order came into the CRM, it would also sync into the Creator App. The app would then assign the order to a delivery route and driver based on that route.
This delivery app helped manage both their drivers and orders going out. With it, drivers could easily pick a day and a delivery route with all the necessary information for that route. They could also update the order directly while delivering to a client. Say the client needed 10 orders, but was only scheduled for 5 that day, the driver could add the additional 5 directly from the app which would update the CRM and generate and send an invoice directly to the client.
Another feature built into the app for administrators is they can quickly pull up a customer that includes all of their orders, logs, inventory, etc.
Overall, a very powerful application that is continuously improving for Fidalgo Coffee Roasters to run their delivery operations from it. And with the use of HTML coding, the application even has a custom look and feel designed specifically for the client.
Results
Zenatta's customer service and highly skilled staff were able to respond to our CRM customization needs. They get the work done about 2x faster than our other Zoho partner.

Using Creator, Zenatta wrote DSD software (direct store delivery) that integrates with our existing software via CRM. The team at Zenatta was also able to pick data from our MRP software using Analytics & then syncing that with CRM. We were able to get bespoke software at about 1/2 the cost of all the other options with no ongoing maintenance fees beyond our Zoho One subscription.

David Evans – CFO/Ownder (left)