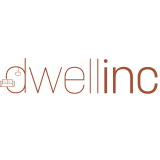 Executive Summary
Dwell Inc provides apartment locating and residential real estate buying/selling services to clients in the Dallas/Ft. Worth Metroplex. They are a team of 29 total employees and contractors with an expansion to Austin and Houston in 2023.
The Challenge
Prior to reaching out to the Zenatta team, Dwell's biggest pain point was the lack of automation. They were using the Zoho suite but were manually doing most processes they knew we could automate. A prime example is when first contacting a client, in most cases, the first attempt, they do not get through. This leads to a huge backlog of follow-ups for the communication team and can get unwieldy with larger volumes of contacts. Additionally, reporting and data sets were missing for the executive team to see day-to-day snapshot reports of their business.
Implementation
Based on the challenge, the implementation was, for the most part, pretty straightforward, to automate Dwell's systems.
The Zenatta Team implemented the following for automation:
Most of the incoming data was being submitted by a Zoho Form submission. Based upon the data in the form submission, CRM and SMS automation was created with triggers set based on what Dwell wanted to be accomplished during the prospect cycle.
Meta (FB/IG) Conversion API Integration with Zoho CRM

Since Meta is constantly adapting its marketing targeting toolset and recently has rolled out a "Conversion" API that allows us to tell its algorithms which Leads ended up being "good."
Using this data, Meta can then automatically retarget programmatic marketing to target look-a-likes to these good-fit Leads.
For this part of the implementation, we built a custom function triggered on Lead conversion that hash-encodes, then writes information back to Meta to confirm that the specific Lead was a good one.
This provides a "set it and forget it" method for continuously improving your pay-per-click advertising targeting on the Meta platform.

A custom button was created where an invoice automatically generates a Closed Won opportunity and pulls all the relevant information to the invoice with the correct fields.

This allows accurate invoice creation to take roughly 2 seconds and eliminates user entry errors.
Additionally, it created payroll reports based on payments received for their commission-based 1099's into the system using Zoho Analytics.
Results
To sum up, the many problems we faced, it was mainly a ton of manual busy work. Now, however, we are able to do more in less time with our business automation tools. In addition, nearly every employee or contractor now has accountability per client which is visible at all management levels to ensure we don't miss following up with any of our clients. It has led to more income potential and better customer service on less time.
We're able to qualify and pass as many as 30 clients per day when it was about 10 before, leading to a 3x improvement on opportunities to close. We've saved hundreds of hours of administrative work on payroll and data analytics based on the tools given to us as well, not to mention the automated reporting given to our finance department.
Zenatta's heightened programming and Zoho software knowledge compared to their competitors allows for "no"s to be turned into "yes"s because they actually know how to solve somewhat complex issues. This is not a guy that used the software a bunch and is teaching you, their team are programmers who can customize the software beyond it's normal capability to fit your business, while also taking out so many of the features that get in the way of making Zoho user friendly to your staff. If you're going to pay for Zoho on a monthly basis, it just makes sense to optimize it and get the most out of it.

Chris Nolan – Owner