Executive Summary: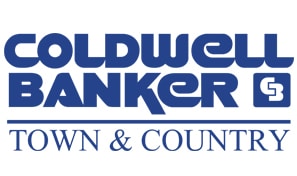 Coldwell Banker Town and Country is a leading real estate services company based in Southern California's Inland Empire. They have four offices, over 200 agents, and a full-time staff of 26 employees. For the last 20+ years, they had used Goldmine CRM to run their sales, escrow, and property management divisions.
Introduction

They knew that they needed a modern CRM that would help them streamline their business. The key features that they were looking for were:
SaaS CRM that was highly customizable to meet their specific demands

Mobile Applications for iOS and Android

Integration with some of the tools that they used daily

Eventbrite

Zillow

Marketing Automation

Surveys
After researching the market, they approached Zenatta to help them implement a Zoho CRM migration.
The Challenge
The company project required a large-scale migration of data and a complete "re-imagining" of how they used their CRM. The project involved the following:
Exporting the legacy GoldMine system data which contained over 600 custom fields and 100,000 records.

A complete data cleansing of all records before import. This required that we eliminated all dupes and separated the 100,000 records into ten different categories of leads, contacts, accounts, and properties.

A complete reworking of the 600 custom fields into 250 custom fields that better suited the client's needs.

Migration and rethinking of 250 workflows

The ability to retain over 100 'groups' that were integral to their business practices.
Implementation
The entire migration took 60 days to complete and Zenatta spent over 40 hours with the client in face-to-face meetings to understand all of their needs and business processes.
The project then expanded to a Zoho One implementation and Zenatta worked with the client to replace the marketing automation platform with Zoho Campaigns, GoToMeeting with Zoho Meetings, HootSuite with Zoho Social, Survey Money with Zoho Surveys, and Slack with Cliq.
Results
Additionally, with the move to Zoho One, the CRM was extended to their escrow and property management divisions.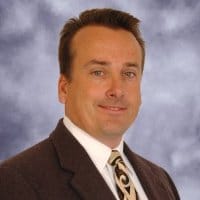 The result was a streamlined and efficient CRM that has boosted overall company productivity.
The client has also adopted the Zoho Mobile CRM application, and have found additional productivity gains while in the field.
In pure hard cost ROI, the customer estimates they are saving over $20,000 a year in various hardware and software-associated costs.
"We had real concerns that any solution could replace what we had built over 20 years of use and customization," Said Lance Martin, Broker at Coldwell Banker Town and Country. " But in the end, Zoho has proven to be a better solution across all aspects of our business. Zoho has dramatically changed our business processes, increased productivity, and simply put, is the best technology purchase we have ever made."
About Zenatta Consulting
For over 20 years Zenatta has helped companies streamline their business practices. At Zenatta we believe that the software and programs you use to run your business should improve productivity and provide measurable ROI. And, most importantly, your employees should love using it, while making your business more successful. We can help get you there. Quickly. And affordably.