A tool for shared inboxes that gives your team a common space to manage all incoming and outgoing messages efficiently. Bring all your business conversations into a single workspace. 
There aren't a lot of use cases for this product that wouldn't be better served within Zoho Desk.
We are busy creating more content. Until we get specific content for this app, here our our articles. Please, check back for content regarding this app.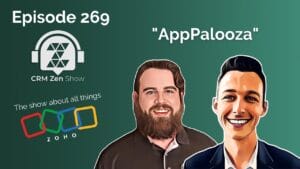 Zoho News Implementation of the Week Code Share of the Week This Week's Read New On Zenatta Tips and Tricks
3 shared inboxes

 25 rules

10 shared sender addresses
PROFESSIONAL
$7 per User/Mo
5 shared inboxes
Unlimited rules
Unlimited personal sender addresses
25 shared sender addresses