Handle customer subscription billing life cycle from beginning to end. Automate recurring billing, manage subscriptions, send professional tax-compliant invoices, and get paid on time, every time.
Good for simple service-based subscriptions. Missing some key functionality and has an issue with creating duplicates when it shouldn't. 
Our Review of Zoho Billing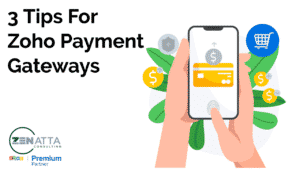 When it comes to payment gateways your options sometimes may feel limited, and other times overwhelming. With Zoho you have plenty of options including some
Check back soon for more specific content regarding this app.