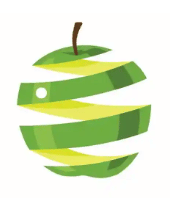 Executive Summary
Pediatric HeadShape Clinic is the largest head shape clinic in Canada. They currently have 4 locations to serve families with plans for expansion. PHSC specializes in the education, prevention, and treatment of pediatric head shape issues.
The Challenge
PHSC only had a basic understanding and expectation of traditional CRM services. They were trying to find a way to link our patient charting with a powerful platform to communicate with our families prior to their visit, during, after, and so on. Whether they chose to treat or not, they needed a secure way to store and share patient charting.
One particular challenge was to not just house patient information – but we wanted to utilize the platform to assist with and serve as diagnostic software. They had spent thousands of dollars on a consultant overseas – it went nowhere. They were terrible communicators, articulators, and had zero vision for what we were trying to do.

So, the challenge was – How do they customize Zoho in a HIPPA-compliant way, and just how far can they take it?
Implementation
They met the Zenatta team at a Zoho One Conference in Texas months after dissolving that other consultant. Frustrated and wondering if Zoho was actually the wrong product, they went there in search of a consultant that could help us… if not, we were ready to cut our losses.
The Zenatta team had provided some great information and painted a picture that his staff could make this happen. It sounded really good, but I had lost some confidence and really all I had was hope – I took the card and called a week or two later…the rest is history. Zenatta has completely made Zoho a game changer for the way we operate. We know have the ability to scale up overnight. We can train our staff within weeks vs months previously.
Here are some of the key points of the implementation:
Communication: They are way above the industry standard in the medical industry in this area. Having so many customized flows that automatically send information to our families based on sophisticated workflows. Fax to email has been an incredible feat – it's such an archaic way to communicate, but the Zenatta team found a way to not only create that function but to have the ability to send mass templates with detailed info saving their staff hours of work per week. Our comms with preparing families, supporting families in treatment, etc. We have the ability to communicate at the touch of a button. It allows them to operate lean – saving thousands annually.
Patient charting/ Diagnostic abilities: They did not expect to perform at such a high level. PHSC only hoped it would complement what they do, but the Zenatta team turned it into something that they rely on… because it's so powerful and integrated in a way that they can publish data within seconds or send it out to families and referrals, etc.
It's far beyond anything we imagined – through the use of survey and flows- it is so easy to train our staff – it literally walks them through step by step.
Order processing: "What the Zenatta team did with this is incredible… We take it for granted now, but just one year ago we had the most ridiculous process for completing our patient's orders." The process prior was heavily reliant on staff and we had no ability to process orders on the weekend – no ability to really serve our families on their time. Now, the power is all in the patient's hands. They don't need anyone to assist or worry about missing tight deadlines for order approvals, families receive a treatment approval and they don't touch it again until it's completed – it's even set up to send to our manufacturer for processing upon completion.
Results
STEPHEN WATTERSON
COO / GENERAL MANAGER
In short, again – we've been able to easily handle the increased workload. It's fair to say that Zenatta has got Zoho performing in a way that has absolutely made us better in an industry that is used to doing this minimum. Sometimes in medical you "get what you get". What Zenatta has done has absolutely increased our business. It's hard to measure, as there are many variables – but safe to say that we may not be where we are today without Zenatta.

We've held back from expanding in 2020 due to the pandemic, but also due to getting where we want to be as far as business operations. What we have now is a cut and paste clinic. We can go anywhere overnight and have staff trained up in weeks. It feels good.

Overall, Zenatta has set Zoho up in such a way that we can operate lean, efficient and we look good doing it. The money we've put towards this project would not even equal one staff member's annual salary that we would have needed to assist with all these actions… and we would need several staff members at this point to do what Zoho does (Zenatta built). There's no way the staff could perform at this level even if we had them in on weekends.