Another year has brought with it another memorable Zoholics experience. This past week, the European leg of the Zoholics 2023 events kicked off in London, and our team had the privilege of attending both the London and Cologne events.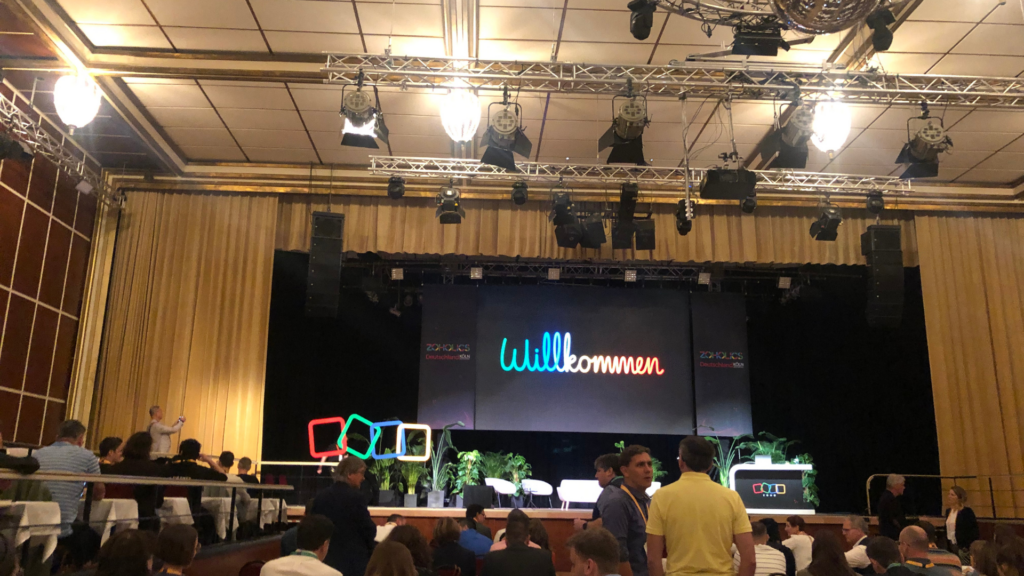 The energy, atmosphere, and Zoho's ambitious plans for 2024 were clear throughout the events. Celebrating their recent achievement of reaching 100 million users, Zoho ambitiously announced in their inaugural presentation that their next goal is to hit the 1 billion mark. And for those who have closely followed Zoho's trajectory, like us, this milestone seems entirely within reach in the foreseeable future.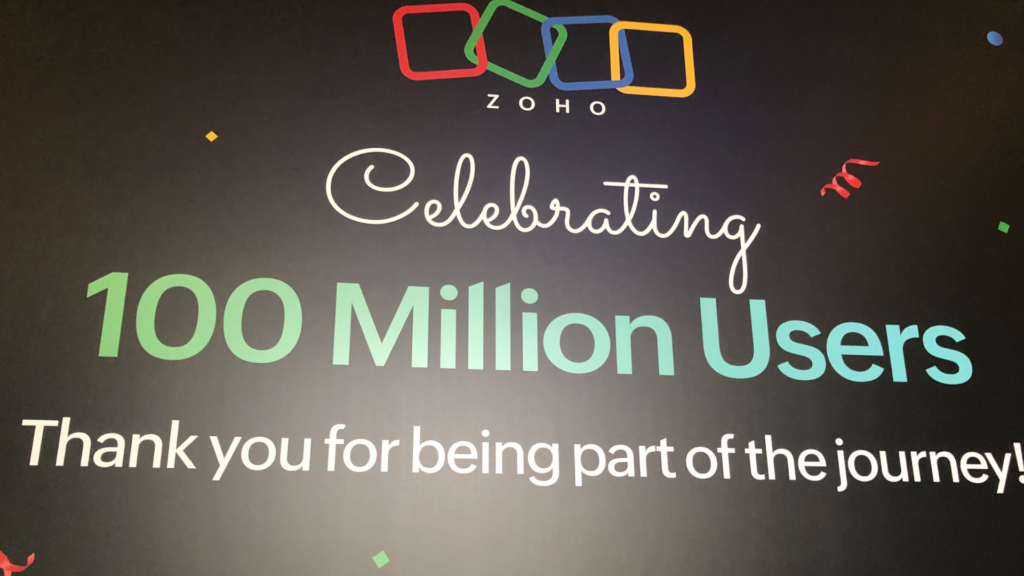 Below, I delve into an overview of Zoholics, highlight some workshops from the event, and share some exciting end-of-year announcements.

What is Zoholics?
Zoholics is Zoho's flagship annual event that assembles users, partners, and Zoho aficionados from around the globe. Attendees get to engage with keynote speakers, participate in open panels, undergo training sessions, and have one-on-one discussions to optimize their Zoho experience. And it's not exclusive to users; partners and Zoho staff can mutually benefit from the collaborative learning environment, sharing feedback and undergoing training.
With workshops and training sessions averaging 45 minutes, attendees have the flexibility to choose sessions that resonate most with their interests. Topics range from CRM, Finance, and Projects to Desk, Creator, and Marketing, offering both general and advanced knowledge.
This Year's Announcements
Zoho's dynamism is evident in their consistent product launches. Some of their creations are spontaneous, even surprising the creators themselves! Here's a rundown of the latest products and their focus for the coming year:
Marketing Automation 2.0: A much-awaited revamp, it serves as a hub for your marketing activities, amalgamating products like Campaigns, PageSense, and Social.
Zoho FSM: Four years after its initial release, Zoho's Field Service Management has been rejuvenated. Preliminary feedback from the launch is being incorporated for further refinement.
Zoho Billing: Formerly Zoho Subscriptions, it now boasts enhanced features addressing previous limitations.
ULAA: If you haven't yet, try Zoho's new web browser that was unveiled earlier this year.
Trident: Initiated as a beta last year, Zoho remains committed to offering non-browser editions of more of their products.
Zoho Books Deutschland Edition: Catering to the German market, this is the 14th global version of Zoho Books.
AI: Without going into specifics, Zoho hinted at forthcoming AI tools centered on text, image, video, audio generation, and tone recognition.
Comparing Last Year to This Year
2022
12k+ Employees
55+ Apps
180+ Countries
80 Million+ Users
500k+ Customers
2023
15k+ Employees
55+ Apps
180+ Countries
100 Million+ Users
700k+ Customers
If Zoholics eluded you this year, mark your calendar for the next one. With events catering to various global regions, it's a golden chance to network with fellow Zoho enthusiasts. And if you do make it, reach out – we'd love to connect!