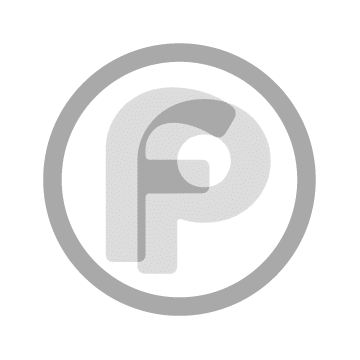 Executive Summary
Flavor Paper is located in Brooklyn, NY, and creates conversational handscreened and digital wallpaper with a modern twist. They've garnered awards worldwide for pushing the innovation envelope with unexpected materials and new technology such as holographic and ponyskin grounds, scratch-and-sniff scents, Day-Glo, invisible inks, and more.
The Challenge
Prior to Zenatta, they lacked a solid ERP system, and as a result, they were using many different programs that didn't connect with each other, creating a lot of manual entry work. Tracking orders, financial reporting, production, customer management, and warehousing were all done through separate platforms, which slowed productivity in all departments and contributed to poor communication across the company and with clients.
Implementation
We decided to partner with Zenatta after our Zoho Premium onboarding support ended, since we had a lot of custom functions in mind that required developer support. We spoke with the Zenatta team who seemed very confident and knowledgeable right off the bat regarding how we could go about building out our ERP system, and gave us realistic quotes of how long it could take. After getting set up, we were paired with developers who were amazing at quickly understanding our needs and coming up with creative solutions, while also being sensitive to our multi-faceted company and nuanced products.

Annie Raso, Estimator – Flavor Paper
Most of the implementation involved Zoho Inventory and setting up automation for the different deal stages and product phases. When a sale order is processed a deal is created to trigger a sales order, invoice, and package. Whenever a product is updated inside Zoho inventory a workflow is also triggered to write and update the different modules inside the CRM.

Another unique implementation involved custom orders for the client. For these, a unique URL and webhook were created to write to Zoho WorkDrive. During different stages, the client would receive a survey essentially requesting confirmation on their order design and if they weren't satisfied a description of changes to be requested could be sent. These surveys once completed would then write back to the CRM and Inventory to be attached to the product for the appropriate employees to view.
After only four months of build-out and testing, our system was ready to roll out and implement across the company. Although there were some kinks to work out in the beginning, as neither we, nor Zenatta could have anticipated the myriad of sales scenarios, the Zenatta team were always ready to help with any urgent fixes, and continued to support us with any changes or updates we needed as we made our way in the new system. Now, seven months into using our custom ERP system, we are finally able to have the company operating under one program, there have been vast increases of communication, and production is able to function more smoothly.

Our customer interface was also positively impacted, as we've been able to streamline our branding across all client communications, and best of all, we can pull reports to make meaningful data-driven decisions for the company.

Annie Raso, Estimator – Flavor Paper
Results
Overall, there has been a significant decrease in both internal and customer communications asking about project statuses, received payments and other common questions we'd have to constantly field before Zoho. Being able to automate a lot of communications has been key to allowing employees to focus on their work, rather than asking each other for status updates.

These guys are experts! Partnering with Zenatta was an extremely worthwhile investment that allowed us to quickly build out and onboard ourselves to a custom system. Their rates and support packages are extremely reasonable, and being able to go live within four months of meeting the team was very impressive. They are true professionals that really know the possibilities and limits of this platform, and are great listeners who are always thinking of creative ways to realize our (sometimes crazy) ideas! The Zenatta team were also very patient with teaching us how to make workflow and other simple changes on our own, empowering us to modify something they made if needed.

Annie Raso, Estimator – Flavor Paper