Do you just need Zoho to manage your finances and product management?  Finance Plus has all of the core tools you need to achieve this for your business successfully.
Access All Your Apps Easily
Zoho Finance Plus doesn't have the same robust dashboard that some of the other product bundles have, however, it still has a dashboard that gives you a quick snapshot of all your applications and users to easily access and manage.
Zoho Finance Plus Product Review
In this week's blog, we will be giving a quick run-through of the arsenal of software that is Zoho Finance. Each app within this suite delivers its unique edge to handle your business's accounting. Whether you are a small business or a large enterprise, these tools are suitable for both, with some minor limitations for larger corporations. As we give a quick rundown of these applications, more in-depth articles will be posted in the weeks to come diving deeper than the Mariana Trench into their inner workings (Okay, maybe not that deep). Plus, in addition to these articles, the Zenatta Team will be adding guides and videos free of charge to our website.
Zoho Books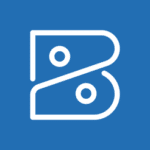 Zoho really knocks it out of the park with this financial app making accounting even simpler. Unlike Intuit, Zoho is not a dedicated financial service company. However, this hasn't stopped them from creating a fantastic accounting app for small businesses. Though it does lack advanced payroll and other features that larger corporations would need, Zoho Books has everything else small businesses require. Manage and access your Inventory, Sales, Invoices, Reports, GST, and more within this app.
Zoho Invoice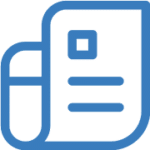 Simplicity. This is exactly what you get with Zoho Invoice. While Invoice is included in Zoho Books, if your business is strictly accounts receivable, you can bypass Books. Zoho Invoice allows you to streamline estimates, invoices, payments received, expenses, and recurring revenue with a clean dashboard that delivers all of your essential analytics. Interested in giving this invoicing tool a free spin? Click here for a free trial.
Zoho Inventory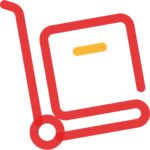 Managing your inventory and keeping your team and clients up to date has never been easier with Zoho Inventory. It's seamless integration with Zoho CRM, and Zoho Books ensures that your team is up to date with all changes and its automation that can be set up to alert clients with package tracking and more. Like Zoho Invoice, the developers at Zoho Corporation yet again give business professionals a beautiful dashboard where key metrics can be viewed all at once.
Zoho Subscriptions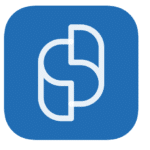 Save time and money by cutting labor costs on manually billing and sending invoices with Zoho Subscriptions. Like the rest of Zoho Corporation Apps, this online cloud-based allows you to set up a widget within your website to securely capture the client's payment information. Once captured, this information goes to Zoho Subscriptions, and if accurately setup automates their recurring subscription for you.
Zoho Expense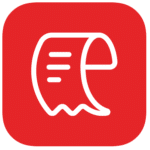 Help lighten your HR and financial teams load with Zoho Expense. Whether using the mobile or desktop app, Zoho has transformed expense reporting and monitoring into a gratifying experience with this platform. Some key features include receipt tracking, expense management reports, and processes.
Zoho Checkout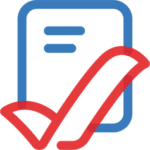 Collect payments online by creating your form using Zoho Checkout. The UI (user interface) is designed with us non-techies in mind keeping it to the basics. First, design a template for your future clients to fill out within minutes. Once customized to your liking and activated, connect your payment gateway.  This collects payments that integrate with almost all of today's online payment processing companies.