Executive Summary
Learning Innovation Catalyst (LINC) helps schools create student center classrooms through an online learning platform, along with coaching and professional services in the K-12 education sector. They have been in business for three years, have fifteen employees, and have used Zoho CRM from the start.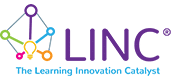 Introduction
LINC knew Zoho was the product for them from the beginning. However, they were also aware that, out of the box, it would need a lot of customization. The key features that they were looking for were:
SaaS CRM that was highly customizable to meet their specific demands
Project Tracking
Service Delivery Management
Bookings Management
After the initial introduction call, they chose to move forward with Zenatta to help deliver their customized needs.
The Challenge
Before the engagement, LINC was already using Zoho CRM for sales and pipeline management, and Zoho Projects for the tracking and fulfillment of their services. However, because LINC bills its clients as service agreements are fulfilled (tracked in Zoho Projects), reporting on cash flow and revenue projections were impossible using the standard Deal reporting in the CRM.

LINC had a significant need to implement a reporting system which could adequately track their cash flow and revenue based on the fulfillment of their service agreements, rather than the closing of Deals.
Implementation
Using the integration of Zoho CRM and Zoho Projects, and both of the application's connectors into Zoho Analytics, Zenatta created composite reporting to synthesize data from CRM and Projects.
The critical elements of this implementation are as follows:
Links created between each Project and its respective Opportunity in the CRM

Using default CRM-Projects integration

Custom Task statuses in Projects to track services that are Scheduled, Delivered, Invoiced, and Paid
Attribution of a billable amount to each Task
Rollup of Task-billable amounts grouped by each Task status
These Tasks create a variety of reports in Analytics which include:
Cash Flow Projection

Tasks with Status = Scheduled, reported by Due Date

Contract Tracking to provide LINC with a holistic view of their incoming revenue from service contracts.

Full Opportunity value vs. Task values in each status
Results
The Zenatta team successfully executed the necessary CRM and Projects customization to ensure Learning Innovation Catalyst's business flow worked best for their day to day needs. Multiple Dashboards provided daily analytics to support managing bookings, revenue, and service delivery.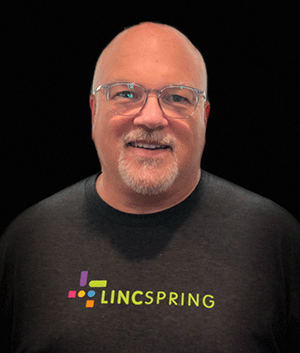 "Zenatta is an exceptionally responsive and helpful partner in our Zoho implementation. The world-class support we received from their team has enabled our business to double year over year, while giving us necessary real-time insights into our business and operation. We are absolutely impressed with their work and the quality of their support."

Scott Noon, Chief Growth Officer, Learning Innovation Catalyst
About Zenatta Consulting
For over 22 years, Zenatta has helped companies streamline their business practices. At Zenatta, we believe that the software and programs you use to run your business should improve productivity and provide measurable ROI. And, most importantly, your employees should love using it while making your business more successful. We can help get you there. Quickly and affordably.