Halloween is creeping upon us, and in the spirit of this holiday, we're unveiling 13 email marketing tricks (or should we say treats?) for Zoho Campaigns. These spooktacular tips will ensure your campaigns are frighteningly effective.
1. Test & Preview:
Before sending out that eerie Halloween email, be sure to send yourself a test email. This ensures your email looks perfect on all devices and email clients. It's a simple step that prevents any unwelcome surprises, like broken images or misaligned text, which for any new design can happen!
2. Set Up Roles & Privileges:
Every team has its witches, wizards, and warriors. Assign roles and privileges to ensure that each member has access to the right tools and functions, just like any Zoho app. This streamlines the email creation process, enhances team collaboration, and prevents unwanted emails from being sent out.
3. Batch Larger Segments:
Batching larger segments allows for a controlled release of emails, reducing the chance of server rejections and ensuring your messages reach their intended recipients. This also can give a chance to stop an email and correct the rest of the batch. It is usually recommended for a few thousand or more; for ideal send times, do 24-hour increments(workflows only).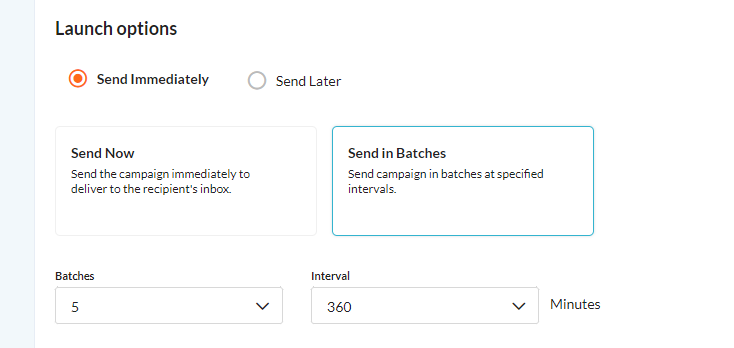 4. Customize Your Header & Footer:
Just like your Halloween costume, stand out and break away from the default footers and headers. Customize them to your organization's branding, including subscription management, social channels, contact information, policies, etc. Here is a quick tip on bookmarking them!
5. Don't Forget To Add Your Brand In Settings:
Just like ghosts, this is something almost everyone misses. Be sure to dive into Settings -> Signup Pages and Emails and go through each of these.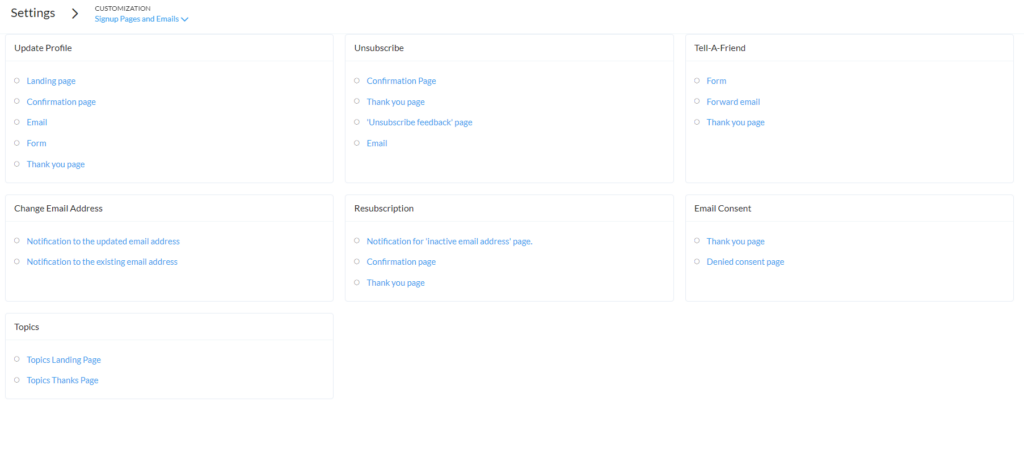 6. Configure Topics:
Give your subscribers the power of choice. By configuring topics, you allow them to choose what type of content they wish to receive, ensuring your emails are always a treat and never a trick.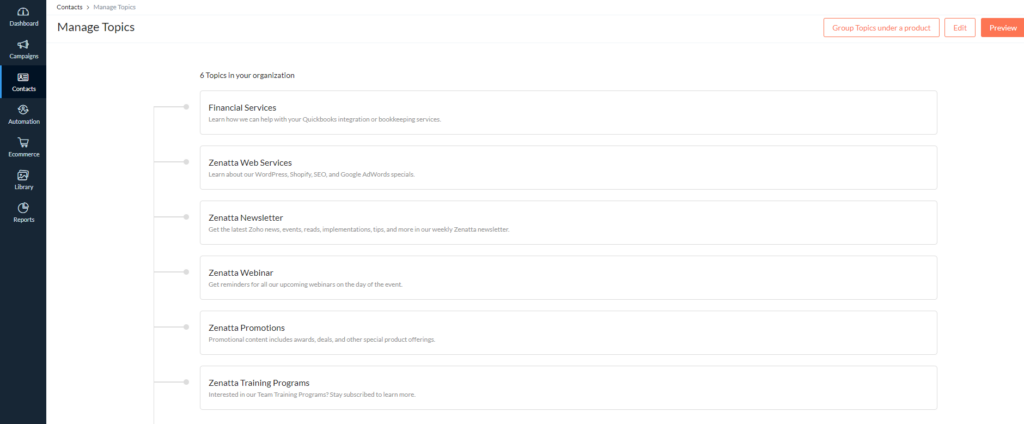 7. Utilize Workflows:
Automate the magic with workflows. Whether it's a follow-up email to those who opened your Halloween discount offer or a re-engagement campaign for inactive subscribers, workflows make your email marketing eerily efficient. At the very least, create a introduction workflow providing useful links and information about your organization. Maybe even share other topics!
8. Choose The Right Sender:
The sender's name and email address can attract readers or scare them away. Choose a name and address that reflect your brand and build trust, ensuring that your email isn't ghosted into the abyss of the junk folder. And for targeted sales emails, consider using the contact owner's email so it is personalized by the salesperson. Learn more about creating a dynamic, personalized email template here!
9. Maintain Your Email List:
An outdated email list is like a haunted house – full of ghouls and irrelevant entities. Regularly cleanse your list of inactive subscribers or incorrect email addresses to ensure your messages reach a lively audience. Run your lists through tools such as clearout.io! The last thing you want is to be blacklisted.
10. Segment Your Audience:
Not all your subscribers are carved from the same pumpkin. Segment them based on behavior, preferences, or demographics to deliver content tailored to their interests. Just like custom views in the CRM, utilize Zoho Campaigns Segments feature.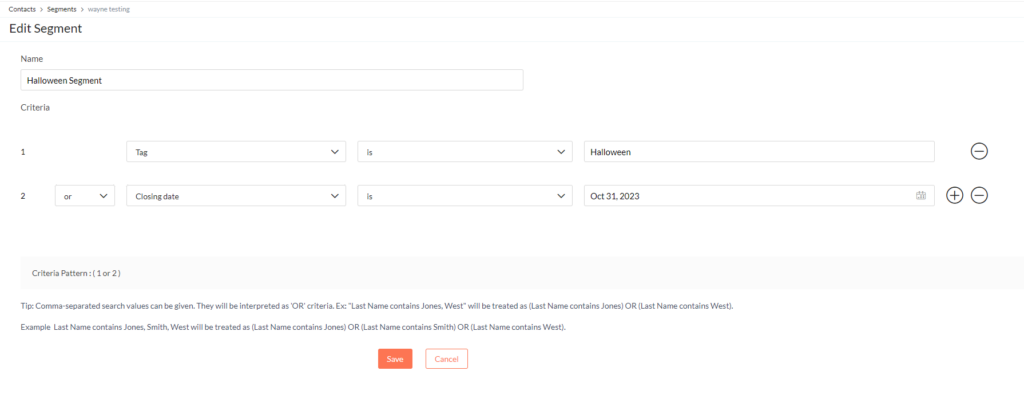 11. Frequency & Time:
Don't bombard your subscribers with nightly howls. Instead, identify the best times to reach out and maintain a consistent frequency. This ensures your messages are anticipated treats rather than unwelcome tricks. Though it varies from industry to industry, Tuesday through Thursday mornings are usually best!
12. Onboarding:
When a new subscriber joins your coven, welcome them with an enchanting onboarding series. This sets the tone for future communications and helps them familiarize themselves with what your brand offers.

13. Holiday Templates:
Embrace the spirit of Halloween with themed templates. Zoho Campaigns offers a range of festive designs that can make your emails stand out, ensuring they capture attention amidst the clutter of the inbox. Or utilize other tools, such as Canva, to enhance your designs!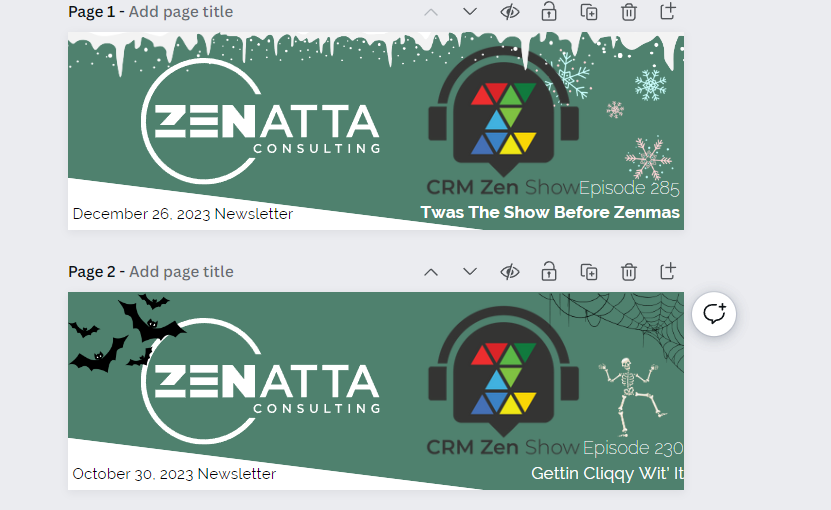 These bewitching tips are designed to enhance your email marketing strategy with Zoho Campaigns. Implement them, and you're sure to have a Halloween campaign that's both spooky and successful!